We are sorry to hear about your experience with our Atome app. Please submit a requestwith a screenshot of your "Voucher" page.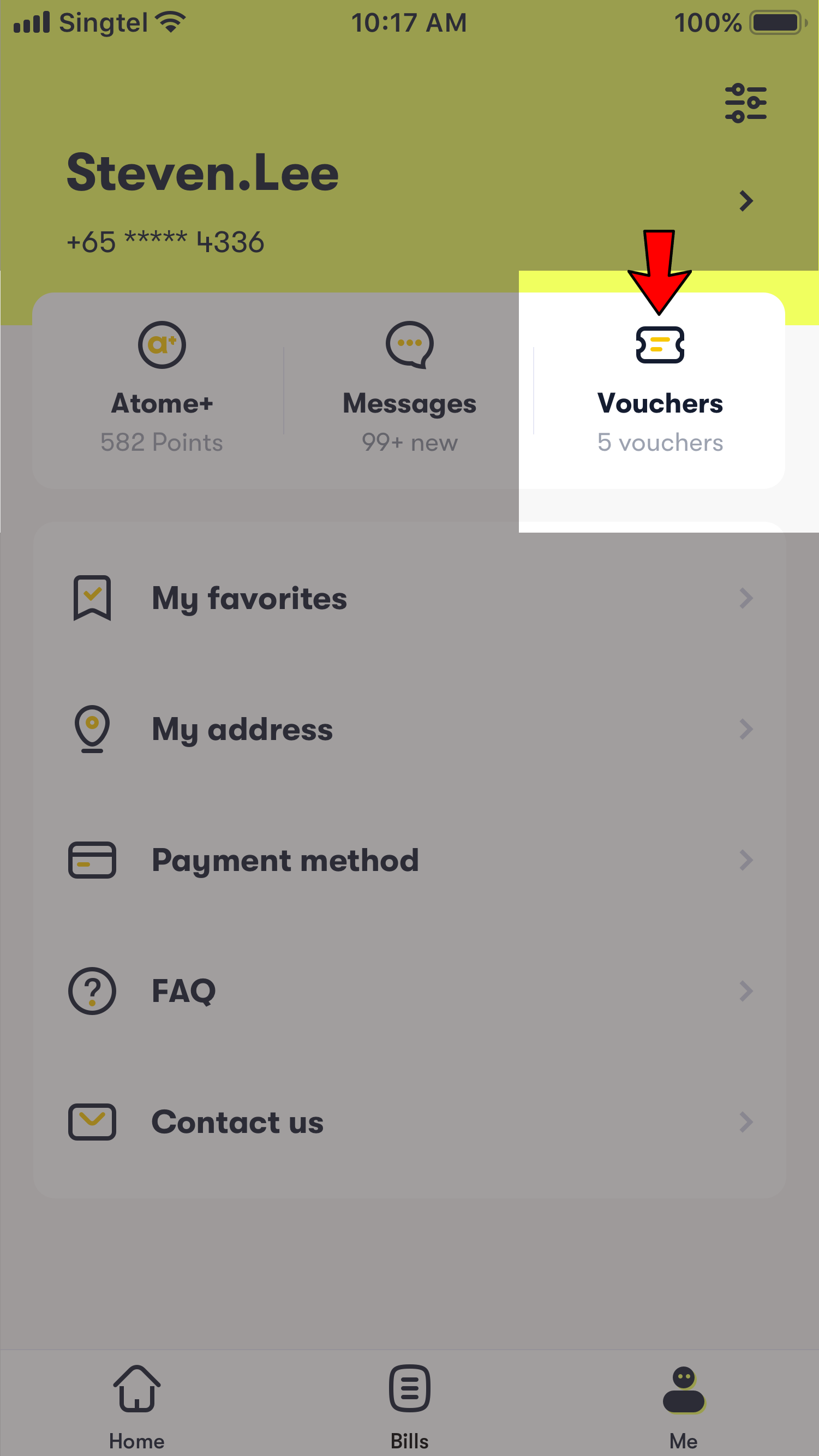 ​


Vouchers can be found in "History" too.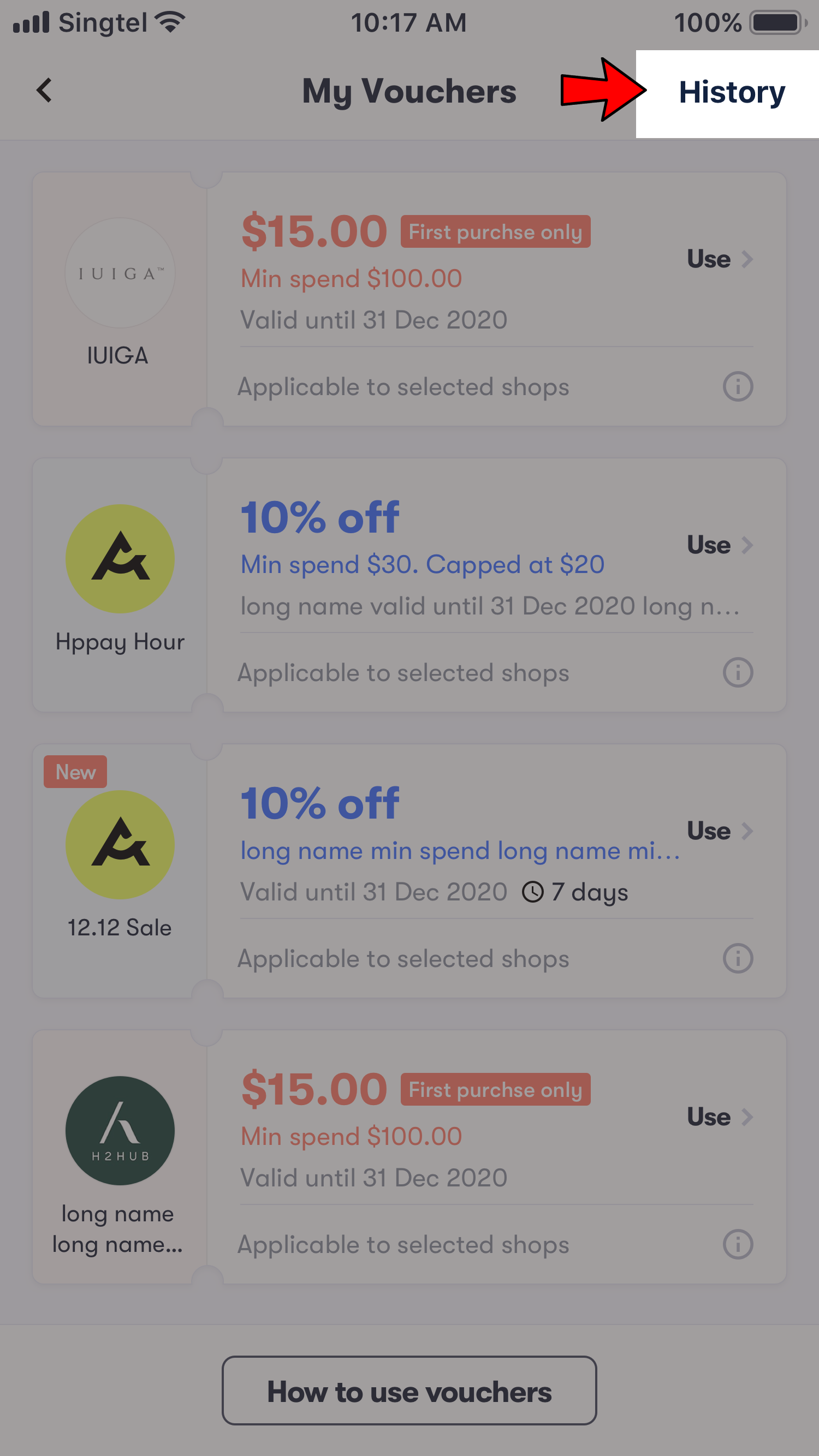 ​
4) Order ID (if you have made the purchase without the use of voucher)
If you have already made the purchase without vouchers, please provide us with the Order ID at "Bills" in your Atome app, you may also screenshot the order page to us.
​